Through the webcam: wildlife on the web
There's a wonderful variety of live streaming webcams out there to help you get your regular dose of wildlife. We choose some of our favourites…
Here are 10 of England's best wildlife webcams:
Bats in Essex
Essex Wildlife Trust has a camera streaming from a bat box where hundreds of soprano pipistrelle bats spend the day. These are tiny animals, 35-45mm long with a wingspan of 190-230mm. And they can weigh as little as 3 grams: lighter than a 1p coin! Expect to see them leave at dusk to hunt for insects.
Badgers in Essex
The EST also has a badger cam! The camera is positioned above ground next to a sett where a male and female adult, four juveniles and two cubs (born this year) live. Look out for them a few hours before dusk.
Ospreys in Rutland and Dorset
These magnificent fish-eating birds of prey were once lost from England after years of persecution. Successful reintroduction schemes at Rutland Water from the 1990s and Poole Harbour, Dorset, from 2017 have seen them return to our skies.
These two webcams are well worth a watch: if you're lucky you might see one of these ace anglers bringing fish back to the nest to feed their young.
Watch the Rutland ospreys now.
Watch the Poole Harbour ospreys now.
Barn owls in Dorset
Dorset Wildlife Trust's webcam shows a live view of a barn owl nest. Barn owls mostly hunt at dusk and dawn, and their favourite foods are small mammals like field voles, common shrews and wood mice. Their owlets will be in the nest for about eight weeks before making their first flights, though they'll return for a while to rest during the daytime.
Kate Macrae's cameras in Staffordshire
Kate is hooked on nature cameras and her fascinating live cams have featured on TV on numerous occasions.
One of my favourites is Kate's water vole camera, which is located at Stow Maries Aerodrome in Essex. The first time I visited this webcam page a water vole popped up straight away! Other animals and birds can be seen here too, including moorhens and mallards.
One of Kate's newer cameras focuses on solitary bees. At her bee hotel, made up of hollow bamboo canes, you can spot red mason bees emerging at some times of the year.
Expect to see them between late morning and early evening when the sun's on this patch of Kate's garden.
Take a look at the full list of Kate's live cameras.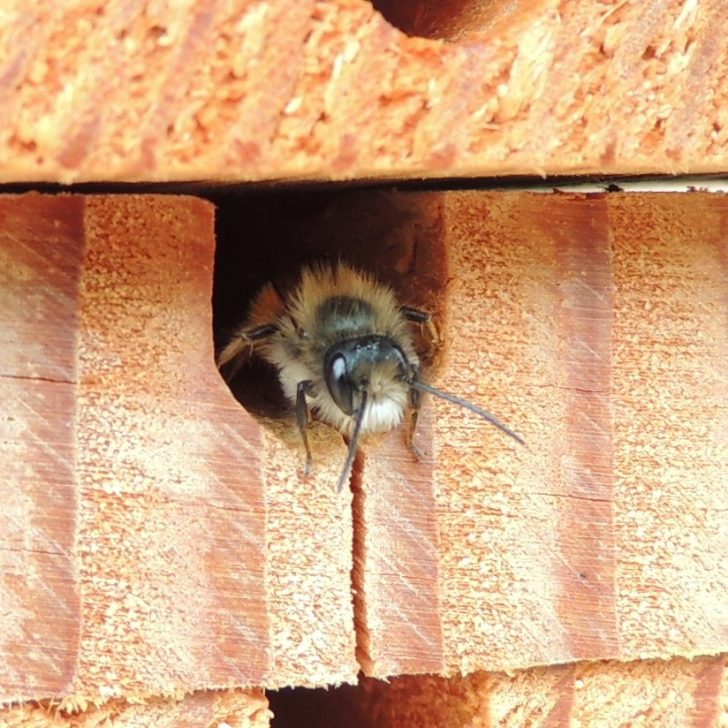 Brownsea Island Lagoon, Dorset
These cameras point at Brownsea Island's busy colony of gulls and terns. Watch their courtship behaviour and see them raising their chicks!
Watch the gulls and terns now.
Brockholes, Lancashire
View tranquil watery scenes at Brockholes nature reserve where the Lancashire, Manchester and North Merseyside Wildlife Trust have two cameras pointing at the lakes. As I watched, a coot and a mute swan were drifting across Meadow Lake.