Christmas, but make it eco: our tips to make your holiday season greener
Want to do your bit for the countryside and planet this festive season? Here are our 16 top tips for an eco-friendly countryside Christmas.
The holidays are finally here! For some of us, it's the time of year for relaxing, indulging and spending some quiet time at home.
No need to wait for January for your New Year's resolutions; why not use the opportunity to switch up your holiday habits and go eco-friendly in December.
Celebrating shouldn't cost the earth, so here are our tips for an eco-friendly festive break that's light on the planet – and our countryside.
Greener gifting
It's always a nice treat to give and receive presents this time of year; whether for Hanukkah, Christmas, or just to send love and congratulate each other for weathering another year! And there are some lovely things you can do to keep your gifting as green as possible – and make them extra thoughtful!
1. Use fabric or other reusable materials to wrap your presents
Millions of rolls of wrapping paper will be binned over Christmas and much of it cannot be recycled. Shiny wrapping paper, in particular, is fiendishly difficult to recycle, and don't get us started on the glittery ones (for more on glitter being on the naughty list, read on…). But never fear: there are tons of greener alternatives.
Try wrapping presents in plain brown paper for a stylish vintage feel, and spruce up with some natural decoration like a sprig of rosemary or pine.
Going greener starts with reuse – and when you think about it, it's pretty peculiar that we use lots of paper only to bin it at once. Save and reuse any wrapping paper you have before buying new rolls, and indeed before choosing your next batch, consider options like…
Using a piece of fabric or a scarf to wrap presents. You might be able to find some great cheap fabric in old clothes or from charity shop finds, and once unwrapped it can be folded up and reused next year!
For labelling those gifts, be sure to save your Christmas cards and cut them up to use as gift tags next year.
2. Get crafty and make your own gifts
Now's the time to dust off your crafty skills and get creating! A homemade gift is more personal, fun and kind to the environment. Nature will thank you, as will your friends and family.
You could try making your own edible Christmas decorations, a homemade calendar, or even a natural wreath or evergreen arrangement from foraged materials. Your regular morning walk can be a rich source of materials – just remember to forage responsibly and have fun crafting!
3. Make your own local foraging guide
If you're already thinking of the ways you can get out and about and connect to the countryside in 2021, use our guide to hedgerows through the seasons to discover what you might be able to find in your local countryside.
Spend the next year recording the best places for fruits and blossom, and turn it into a year-round guide for a local friend.
4. Gifts for a sustainable lifestyle
If you don't feel like crafting, gifting tools for more sustainable lifestyle are sure to bring a smile to your friends and family. We're thinking tote bags, beeswax wraps for preserving food, bamboo lunch boxes, steel water bottles and more.
Look out for gifts that come with as little packaging as possible – or those that give back to nature, such as a tree sapling, or some wildflower seeds for planting in the spring.
5. Give a countryside book – for any age
We asked CPRE staff for their favourite books about the English countryside. Check it out for some countryside books for gift ideas for all ages and for young people.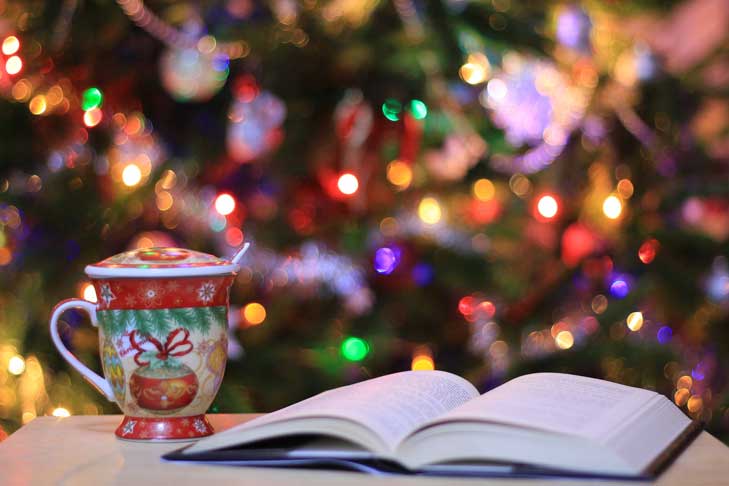 6. Give the gift of the countryside
This one is a win for you – and for us! Show your love for our countryside and nature by joining CPRE, or giving membership to a friend. We believe a beautiful, thriving countryside is important for everyone, no matter where they live, and we have local groups all across the country including in cities.
In a world with so many threats to our environment, from climate change to mounting waste, we believe everyone should have access to the joys and benefits of the countryside, and make sure we can all experience the gift of nature. Your pal or family member would get our award-winning magazine plus discounts at outdoor shops and over 200 places to visit; not too shabby!
Countryside-friendly cards
Sending out any seasonal cards or letters this year? Make them extra special by keeping nature in mind.
7. Make your own cards
Try making some with things that you find on your next countryside walk. You can make cards with pressed and dried leaves, or anything colourful that's growing outdoors.
8. Avoid glitter
We know: it looks gorgeous and is great fun at holidays and festivals alike. But glitter is the Grinch. It's a source of microplastics, and they're rotten news for our countryside, marine life and environment. Many brands are now phasing out glitter, but be proactive in avoiding it if you can. Look for cards and products made with sustainable paper and printed with vegetable inks.
Deck the halls with boughs of jolly
If you fancy making wherever you call home look extra cosy and seasonal: we got you. Read on for greener ways to decorate (and some bad news about that ratty old 1980s tinsel you're still using…).
9. Make your own Christmas wreath
It's so much fun to make your own Christmas wreath from materials you can find in the countryside or at your local woods. Winter berries, cones and nuts all make wonderful festive materials, and foraging for them is the perfect way to enjoy the great outdoors, and keep the kids entertained.
10. Ditch the tinsel
It might be time to bid a fond farewell to those fraying fronds of tinsel you pull out each year. It's made of non-recyclable plastic – plus it's a right pain to clear up, with tiny pieces of tinsel sprinkled all over the house! Save yourself still finding them into March by making bunting, origami, paper chains or pine cone decorations instead. Classy AND eco-friendly, win-win!
11. Festive window decorations
In the pandemic year, window decorations have taken on extra significance. Engage in some healthy competition with your neighbours by making your own festive window decoration. You can use leftover cardboard or paper for the canvas, and go wild with your foraging finds! Solar-powered fairy lights optional.
12. Tables piled high… with decorations
Holly leaves or other evergreen tree sprigs make beautiful table decorations. Whenever you're out and about foraging, just be sure to act responsibly and only take what you need for decorations, taking particular care to leave berries for the wildlife.
Even better, use a tree or plants that you have in your own garden if you're lucky enough to have one. And if you use candles, do be extra careful and remember never to leave them unattended. No one wants their pine cones singed!
13. Reuse or rent a Christmas tree
If you already have a fake Christmas tree, the best thing you can do is keep using it, and look into more environmentally-friendly options when it's time to replace it. Plastic-based trees might even prove to be the greenest option if they have a good long life and are disposed of carefully.
Many garden centres and plant nurseries now offer the option to hire a Christmas tree over the festive period. Once you return it, it's allowed to continue to grow, and be reused next year.
And another option is to use or grow your own tree, with roots, allowing you to grow it outside and use it for decoration year after year. They do take some looking after, but if you have green fingers maybe you'll relish the challenge. The RHS has some great tips for looking after Christmas trees in pots.
Eat your greens
For lots of us, this time of year is about eating, drinking and being merry. Luckily there are ways that you can put the countryside first and still have your (Christmas) cake and eat it. Bon appetit!
14. A feast straight from the farmers
Buying the ingredients for your big lunch from a local farmers' market is a great way to give back to the earth. Markets might not be open, but there are many eco-friendly box deliveries that can bring fresh produce directly to your door, or you might find you can stock up on some things in advance.
You'll be supporting local farmers, cutting the distance your food has travelled, and supporting your local countryside.
If you don't know where to start, check out our guide to finding local food.
15. Walk it off this winter
It's safe to say we'll all be meeting people outside more than we usually would in 2020. Turn it into an opportunity to get some fresh air, explore your local countryside and blow some cobwebs away.
Check out some of our contributors' favourite winter walks, or head to our friends the Ramblers to find a local route or walking group. The brilliant Woodland Trust and National Trust also have a range of walks to explore the places they care for.
Remember to always follow your local social distancing and travel guidelines, and check the latest opening times of car parks and properties – 2020 is likely to see some changes.
16. Reduce leftover waste
It's easy to cook (and eat!) too much this time of year, but don't just bin your leftovers. You might well be able to freeze them to eat later or transform them into another meal.
Try BBC Good Food for some recipe ideas, or challenge yourself or your family to come up with a way to use up whatever you have in your fridge. Turkey curry or stuffing sandwiches, anyone?
If you or a neighbour has a compost heap, then put what you can't use on that. That way it can be used on the garden later in the year, completing the cycle and returning the nutrients to nature.
Do you have any more tips for an eco-friendly Christmas? Share them with us on Twitter, Facebook and Instagram.